Aishengke obtained the utility model patent certificate


Recently, Aishengke received the utility model patent certificate issued by the State Intellectual Property Office
patent name:
High vacuum sampler and rectification tower
New type liquid phase distributor and rectification tower
Automatic liquid side line sampler and rectification column
Gas phase distributor and reactor
This utility model patent is a new patent based on the actual use effect and using the "distillation tower" as the carrier. Aishengke, which has obtained the utility model patent right this time, has solved many problems existing in the traditional chemical production process, provided new ideas, new methods and new technical solutions for the chemical industry, and provided effective help to more customers.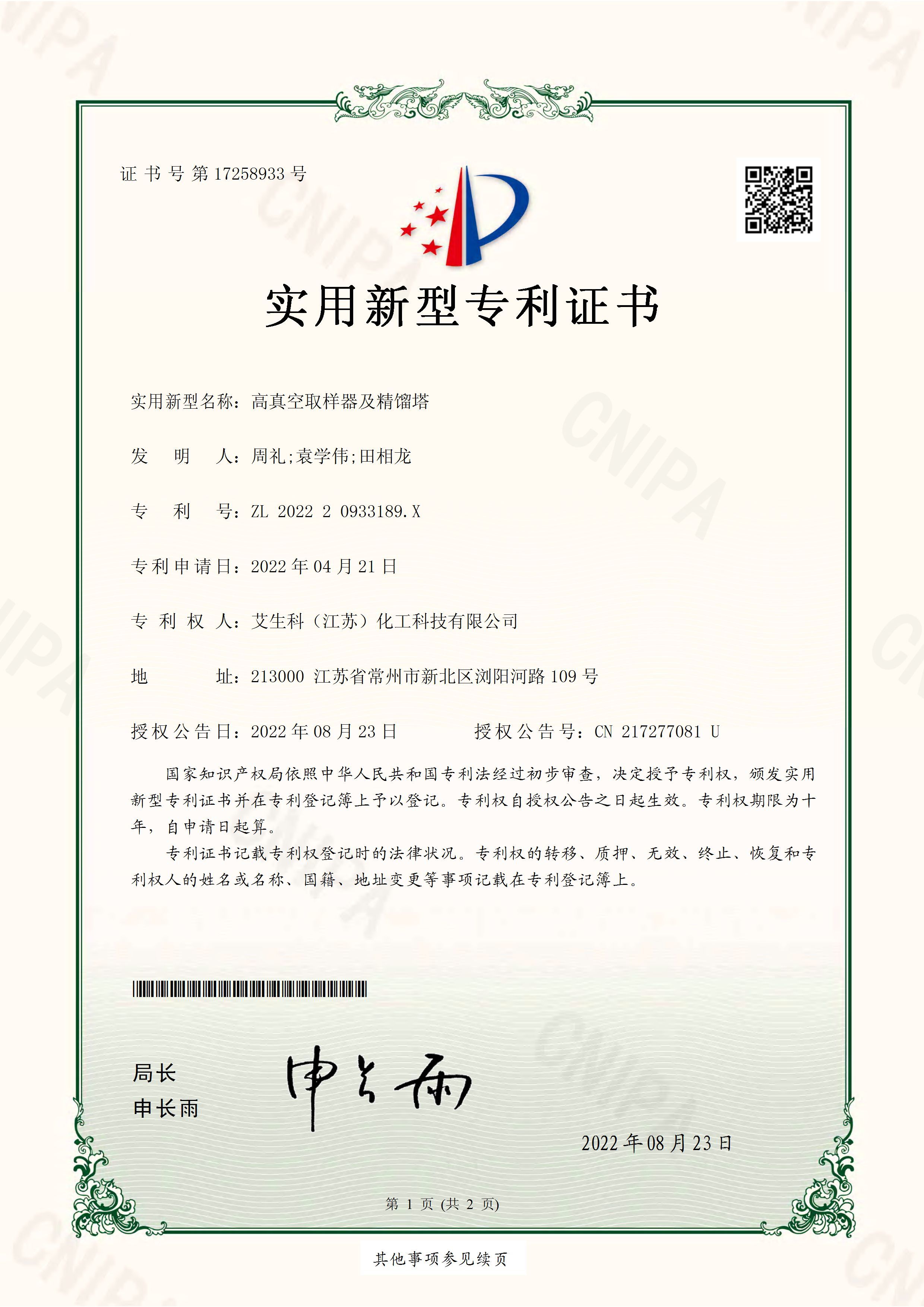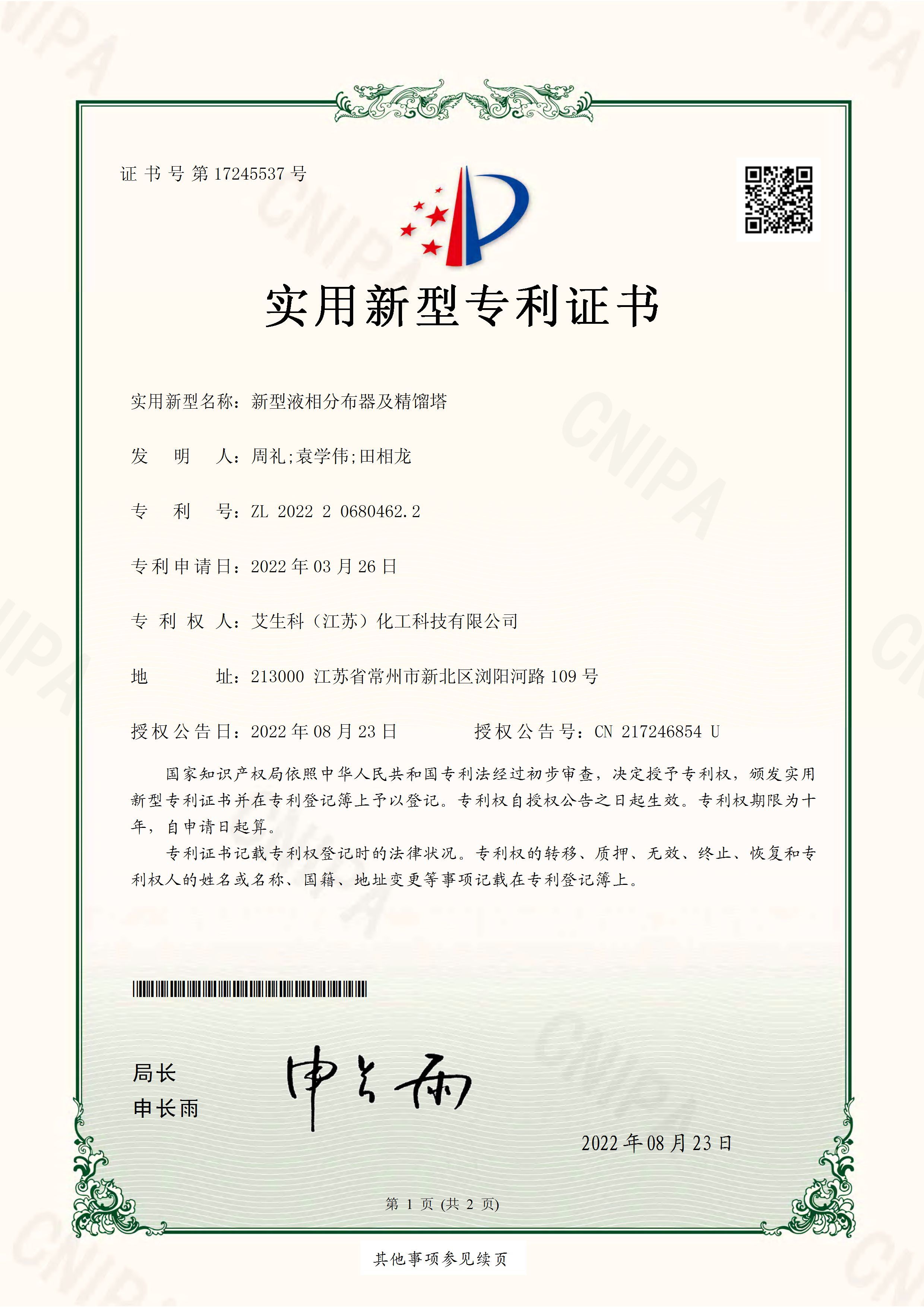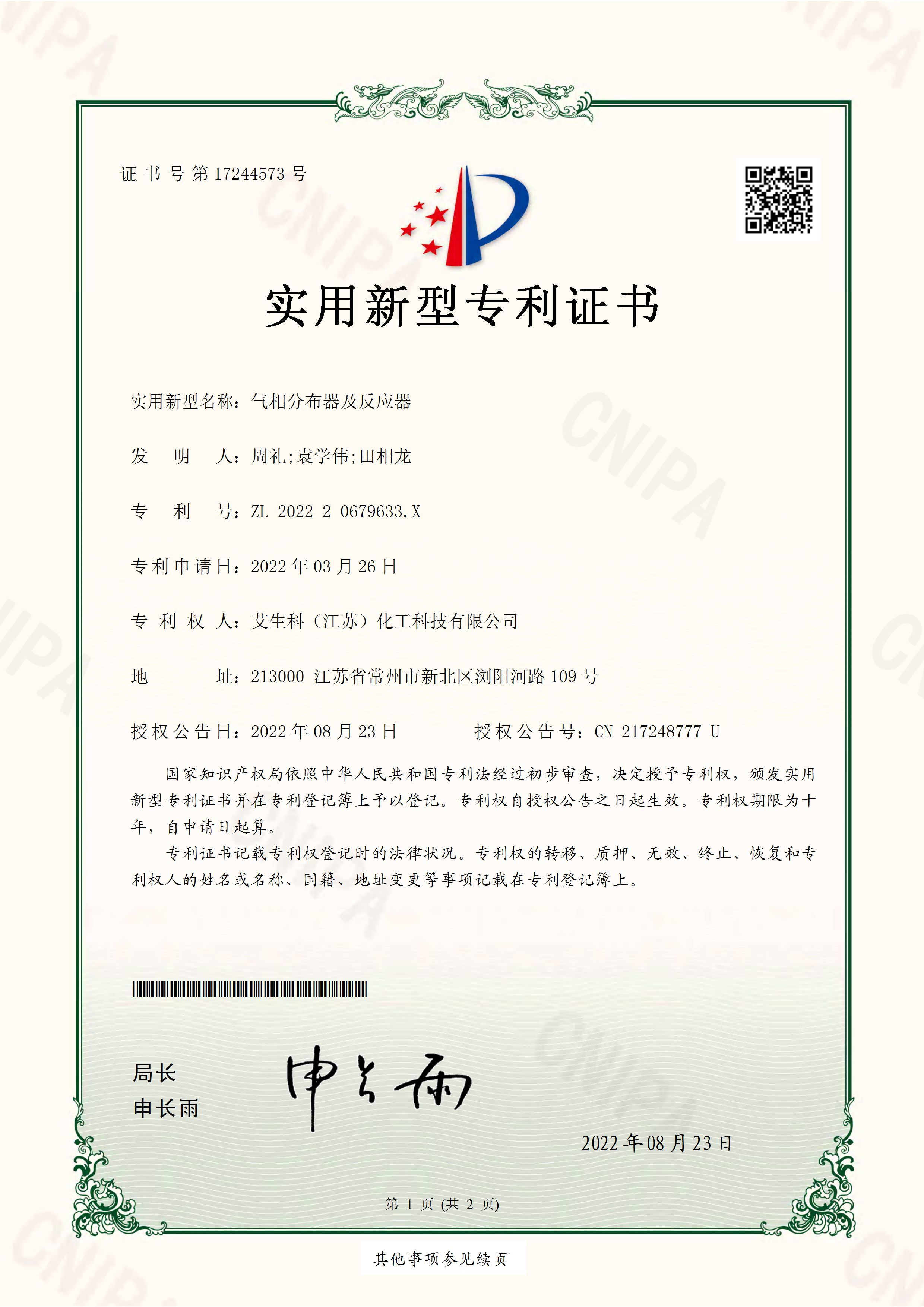 Global recruitment of distributors
If you recognize the brand, technology, products and market prospects of Aishengke, we look forward to establishing a strategic partnership with you for win-win cooperation and development. Looking forward to your joining!