What are the characteristics of molecular distillation compared with conventional distillation technology


1. Ordinary distillation is a separation operation at the boiling point temperature; molecular distillation can be separated at any temperature as long as there is a sufficient temperature difference between the hot and cold surfaces. Therefore, the operating temperature of molecular distillation is much lower than the boiling point of the material.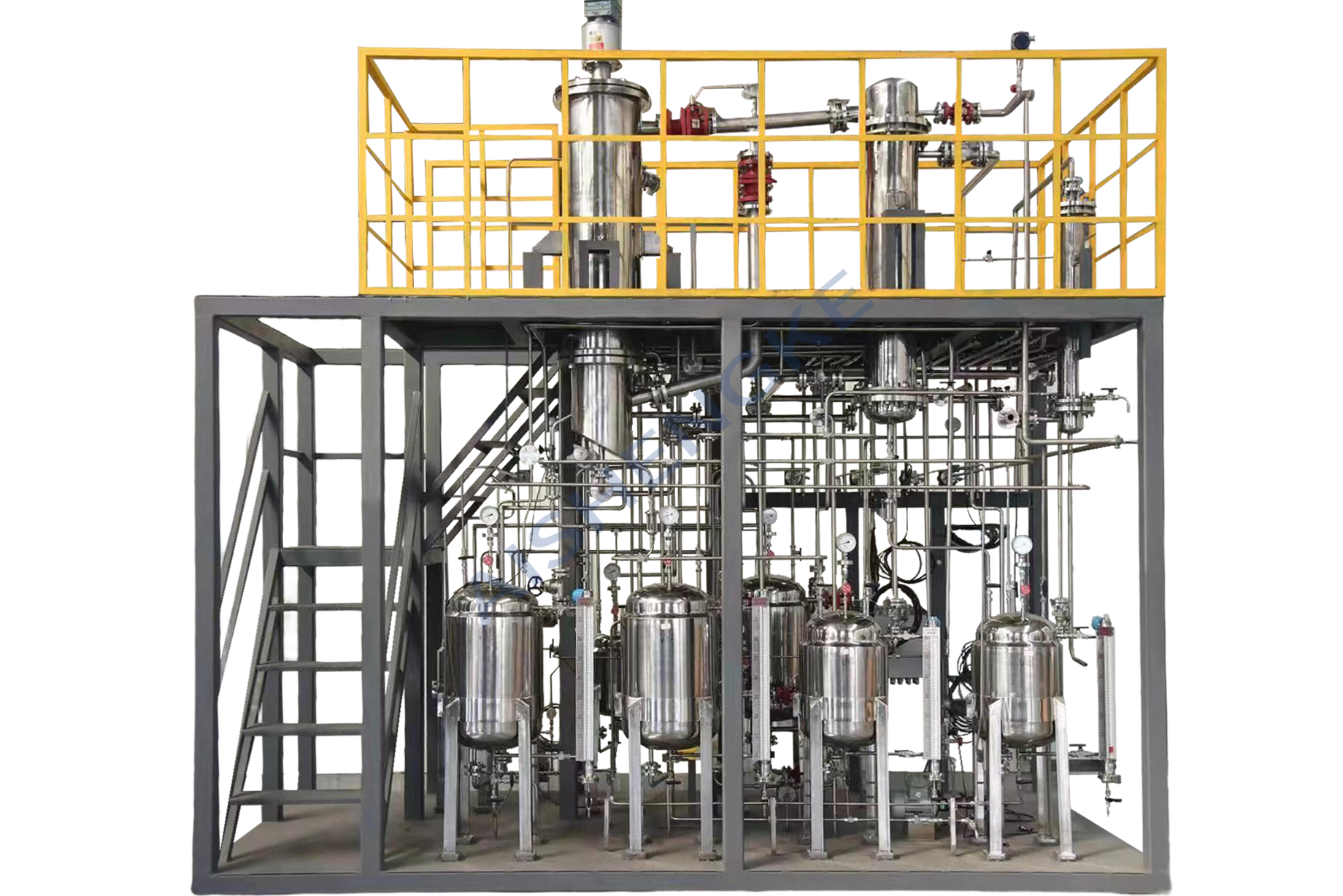 2. Ordinary distillation has bubbling and boiling phenomena: while molecular distillation is free evaporation on the surface of the liquid film. The operating pressure is very low, generally in the order of 0.1-1Pa, and the heating time is very short. Generally only ten to tens of seconds.
3. The evaporation and condensation of ordinary distillation are reversible processes. There is a dynamic phase equilibrium between the liquid phase and the gas phase, while in the molecular distillation process. The molecules escaping from the heating surface fly directly to the condensation surface. Theoretically, there is no return to the heating surface Possibility. So molecular distillation has no substances that are not easy to separate.
A complete set of molecular distillation equipment mainly includes: molecular evaporator, degassing system, feeding system, heating system, cooling vacuum system and control system.

Global recruitment of distributors
If you recognize the brand, technology, products and market prospects of Aishengke, we look forward to establishing a strategic partnership with you for win-win cooperation and development. Looking forward to your joining!