The characteristics of laboratory glass reactor


The laboratory glass reactor mainly utilizes the characteristics of its double-layer glass. Under normal pressure or negative pressure, reactants are placed in the middle interlayer by stirring the reaction. The glass reactor is clamped in the double-layer reactor, and the material in the reactor is heated or cooled at a constant temperature by injecting hot solution or constant temperature cooling liquid, and stirring is provided. In this way, the medium in the middle layer of the glass reactor can be heated or cooled by stirring and circulating the reaction. It is a commonly used biochemical instrument, which is widely used in modern fine chemical industry, biopharmaceutical, scientific research experiment and other industries. It can perform constant speed, constant force and constant temperature under the conditions of concentration, distillation, reflux, separation and purification reaction. It is teaching, The ideal instrument for experiments, pilot tests and production.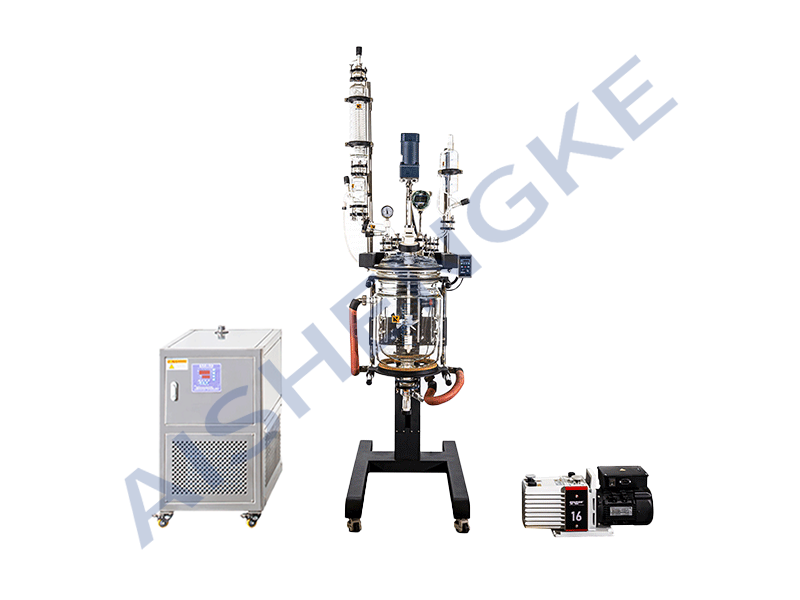 Under normal pressure or negative pressure, the glass reactor is stirred and reacted in a sealed container at a certain temperature, and the evaporation and reflux of the reaction liquid can be controlled. Generally, there are single-layer glass reactors, double-layer glass reactors and triple-layer glass reactors.
Glass reactors are widely used in petroleum, chemical, rubber, pesticide, dye, pharmaceutical, food and other industries. kettle, decomposition tank, polymerization kettle, etc.
Global recruitment of distributors
If you recognize the brand, technology, products and market prospects of Aishengke, we look forward to establishing a strategic partnership with you for win-win cooperation and development. Looking forward to your joining!