What are the characteristics of molecular distillation technology


Molecular distillation, also known as short-path distillation, is a relatively new liquid-liquid separation technology that has not been widely used in industrial production. Its application can solve many problems that cannot be solved by conventional distillation technology.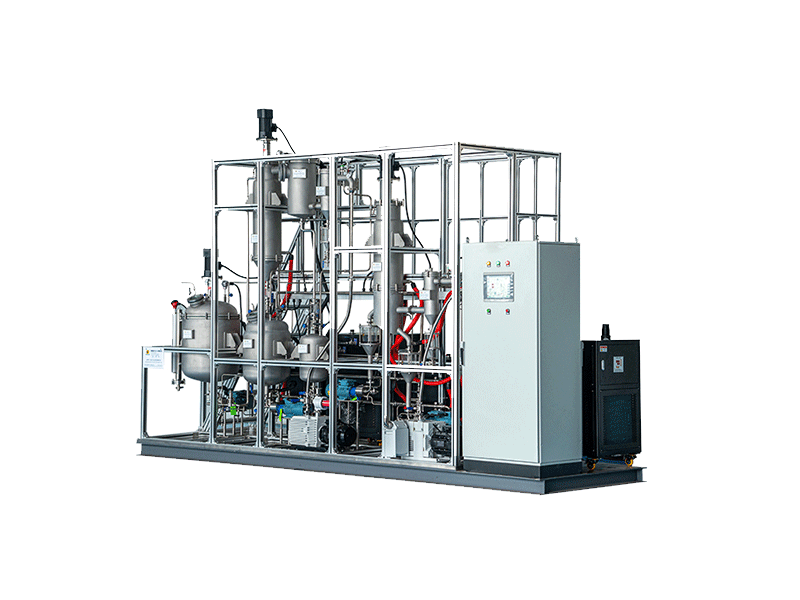 1. Ordinary distillation is the separation operation at the boiling temperature, while molecular distillation can be separated at any temperature as long as there is a sufficient temperature difference between the cold and hot surfaces. Therefore, the operating temperature of molecular distillation is much lower than the boiling point of the material.
2. Ordinary distillation has the phenomenon of bubbling and boiling, while molecular distillation is the free evaporation of the liquid film surface.
3. The evaporation and condensation of ordinary distillation are reversible processes, and the liquid and gas phases are in dynamic phase equilibrium. In the process of molecular distillation, the molecules escaped from the heating surface are directly shot to the condensation surface, and theoretically do not return to the heating surface. possibility, so molecular distillation does not have substances that are not easily separated.
Global recruitment of distributors
If you recognize the brand, technology, products and market prospects of Aishengke, we look forward to establishing a strategic partnership with you for win-win cooperation and development. Looking forward to your joining!