Experimental corrosion-resistant water ring vacuum pump distillation suction filtration device
Product Description
Circulating water multi-purpose vacuum pump series with circulating water as the working fluid, the use of fluid jet to generate negative pressure for injection of vacuum pump.
Share
Features of use:
Circulating water multi-purpose vacuum pump series with circulating water as the working fluid, the use of fluid jet to generate negative pressure for injection of vacuum pump.
Provide vacuum conditions for evaporation, distillation, crystallization, drying, sublimation, filtration and decompression, degassing and other processes, especially suitable for colleges and universities, scientific research institutes, chemical, pharmaceutical, biochemical, food, pesticide, agricultural engineering, biological engineering and other industries of laboratory and small test.
● Recycle water to save precious water resources.
● Save more than 35% power than other types of vacuum pumps.
● Special fluid muffler, reduce the water gas, so that the vacuum degree is higher and more stable; Reduce air - liquid friction, reduce noise.
● Double tap, double display, can be used alone or in parallel.
● Acid, alkali, solvent corrosion.
● Special motor by well-known motor manufacturer ODM, fluorine rubber seal, motor internal no corrosive gas invasion.
● Need to replace the water in the tank regularly, in order to ensure pure water quality, ensure the vacuum degree, avoid fouling.
● can be used to extract corrosive gas, need to shorten the water change cycle.
● SHB-Ⅲ : shell, water tank, jet device, tee, check valve, suction nozzle PP material; The pump body and impeller (six runner, double seal) are made of stainless steel plate, and the material conforms to ANSI standard.
● SHB-ⅲA: Jet, exhaust nozzle for stainless steel material (ANSI standard), other with SHB-Ⅲ.
● SHB-ⅢS: pump body is PP material, more suitable for acid gas, other with SHB-Ⅲ.


Interesting
lnquiry


Inform usage scenarios and technical requirements
Recommended solution


Confirm the details, modify the plan

Customer confirm

Finished product testing, lssue running video and test report

Customer confirm
Production


Pay proofing fee
Recommended solution


Make Sample PI

Packing and shipping
Customer receipt


Guided installation and operation
Satisfied to Sign


Confirm bulk order
Products Can Be Custmized
The volume of the reactor has a wide selection range and can be customized according to customer needs;
The material of the equipment can be customized according to customer requirements, and can provide 304, 316, 316L, titanium alloy, Hastelloy, fluorine lining and other materials for selection.
Aishengke (Jiangsu) Chemical Technology Co., Ltd. was established in 2015. It is an engineering company specializing in providing small-scale research and development, pilot-scale scale-up, electronic-grade materials and fine chemicals industrialization equipment for reaction and separation operations. The company's address is located at No. 109, Liuyanghe Road, Xinbei District, Changzhou, Jiangsu Province. It has an office building of 1500 square meters, a R&D and analysis laboratory of 500 square meters, and an equipment processing and manufacturing plant of 4500 square meters.The company has a senior design team and a processing and manufacturing team, including process development, equipment design, 3D modeling and other designers, glass and stainless steel equipment processing and manufacturing groups, to ensure the high level of process technology development, simulation calculation, mechanical design and manufacturing process.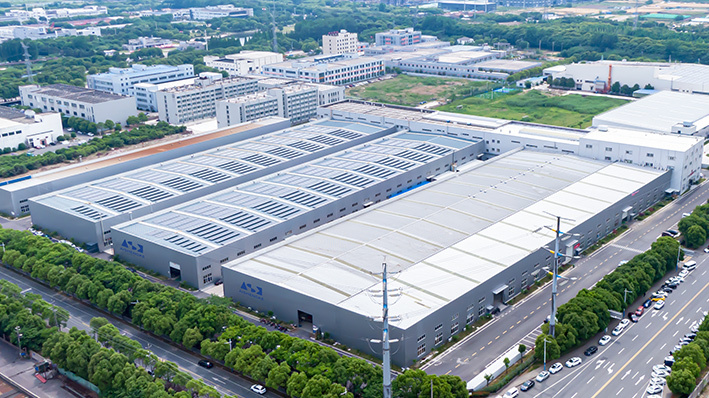 QUALITY
Quality frst is our basic philosophy.
TRANSPORT
Keep strong transportation capacity and excellent price.

WARRANTY
Warranty, parts and labor services.

PROJECT TEAM
A complete project team to provide customers with one-stop service.







Replace damaged parts

One year warranty lifetime maintenance

Online technical support
Process
Shot the acceptance video

Submit video within 7 days with broken or missing parts

Reissue parts by express
undefined
Global recruitment of distributors
If you recognize the brand, technology, products and market prospects of Aishengke, we look forward to establishing a strategic partnership with you for win-win cooperation and development. Looking forward to your joining!