Glass Lab Distillation Equipment
Product Description
Vacuum distillation is distillation performed under reduced pressure to purify compounds that are not easily distilled at ambient pressure, or simply to save time or energy.
Share
Glass Lab Distillation Equipment For Essential Oils
Vacuum distillation is distillation performed under reduced pressure to purify compounds that are not easily distilled at ambient pressure, or simply to save time or energy. This technique separates compounds based on differences in boiling points. This technique is used when the boiling point of the desired compound is difficult to reach or would cause the compound to decompose.
Lab scale applications
Compounds with boiling points below 150 °C are usually distilled at ambient pressure. For high-boiling samples, short-path distillation units are usually used.
The laboratory essential oil distillation kit operates on the principle of steam distillation, which improves the oil yield of essential oils and is more pure than traditional methods. This still can be used to DIY any essential oil you like.
· 3.3 borosilicate glass: All glassware adopts 3.3 borosilicate glass upgrade material, which has good thermal stability. Hand blown and polished for a perfect fit. Glass has a very small coefficient of thermal expansion and can withstand severe temperature changes.
·Standard and frosted joints: The joints are all standard size; it is easy to install and replace. All joints are frosted, with high air tightness and no leakage, ensuring the purity of distillation. A high distillation rate can save you money.
Features:

The short path distillation is mainly used for enrichment, crystallization, drying, separation, solvent recycling, industry and others.
It under vacuum conditions, through constant heating, rotating at a constant speed rotation of the bottle, large~area thin film formed on the cylinder walls, and high efficiency.
Through efficient glass condenser cooling, recycling collection, and dissolved steam, improve the efficiency of evaporation. Suitable for high~temperature decomposition go bad.
Waranty
Items in this store are covered by a 1-year warranty.

(Glassware components are not included.)

Buyers can send the item back for repair or we can send the replacement parts to buyers. Service is free while buyer only needs to pay shipping.
Contact Us
Please feel free to contact us via AliExpress message system, and we will reply ASAP within 12 hours.


Interesting
lnquiry


Inform usage scenarios and technical requirements
Recommended solution


Confirm the details, modify the plan

Customer confirm

Finished product testing, lssue running video and test report

Customer confirm
Production


Pay proofing fee
Recommended solution


Make Sample PI

Packing and shipping
Customer receipt


Guided installation and operation
Satisfied to Sign


Confirm bulk order
Products Can Be Custmized
The volume of the reactor has a wide selection range and can be customized according to customer needs;
The material of the equipment can be customized according to customer requirements, and can provide 304, 316, 316L, titanium alloy, Hastelloy, fluorine lining and other materials for selection.
Aishengke (Jiangsu) Chemical Technology Co., Ltd. was established in 2015. It is an engineering company specializing in providing small-scale research and development, pilot-scale scale-up, electronic-grade materials and fine chemicals industrialization equipment for reaction and separation operations. The company's address is located at No. 109, Liuyanghe Road, Xinbei District, Changzhou, Jiangsu Province. It has an office building of 1500 square meters, a R&D and analysis laboratory of 500 square meters, and an equipment processing and manufacturing plant of 4500 square meters.The company has a senior design team and a processing and manufacturing team, including process development, equipment design, 3D modeling and other designers, glass and stainless steel equipment processing and manufacturing groups, to ensure the high level of process technology development, simulation calculation, mechanical design and manufacturing process.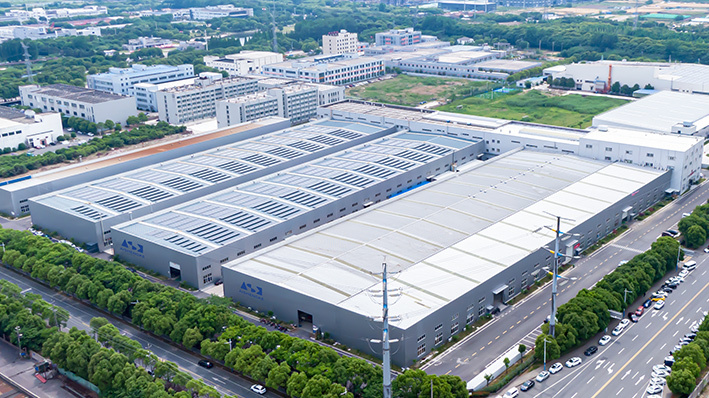 QUALITY
Quality frst is our basic philosophy.
TRANSPORT
Keep strong transportation capacity and excellent price.

WARRANTY
Warranty, parts and labor services.

PROJECT TEAM
A complete project team to provide customers with one-stop service.







Replace damaged parts

One year warranty lifetime maintenance

Online technical support
Process
Shot the acceptance video

Submit video within 7 days with broken or missing parts

Reissue parts by express
undefined
Global recruitment of distributors
If you recognize the brand, technology, products and market prospects of Aishengke, we look forward to establishing a strategic partnership with you for win-win cooperation and development. Looking forward to your joining!