Stainless Steel Pressurized Distillation Unit
Product Description
In the separation industry, the pressurized distillation process is mainly used in the following two situations 1) The boiling point of the material is relatively low. For example, in atmospheric operation, chilled water can be used overhead. In order to save refrigeration, pressurized rectification is used;
Share
Product Description:
In the separation industry, the pressurized distillation process is mainly used in the following two situations
1) The boiling point of the material is relatively low. For example, in atmospheric operation, chilled water can be used overhead. In order to save refrigeration, pressurized rectification is used;
2) Sometimes pressure can break the azeotrope of some materials. For example, two-column pressure swing operation can be used to obtain absolute ethanol, and the atmospheric azeotrope is extracted from the top of the low-pressure column and sent to the pressurized column, and then enters the pressurized column. The azeotrope is extracted overhead. As soon as the composition of the azeotrope changes (the water content increases), it is returned to the low-pressure column, and the column still can produce anhydrous ethanol. This is only a theoretical calculation, and due to the higher energy consumption, there are fewer practical applications.
Therefore, this product is mainly aimed at the field of electronic grade special gases. Due to the low boiling point of electronic special gas, high separation requirements and continuous operation, we provide customers with electronic-grade pressurized continuous distillation units. The main process of pressurized distillation is to stably control the pressure at the top of the tower, and the cooling of the top of the tower needs to be equipped with low-temperature circulation ice making The equipment is high-pressure equipment, which needs to be selected according to the design of the pressure vessel.
The pressure control of the pressurized rectification column is to maintain the column pressure of the rectification column within a pressure range higher than atmospheric pressure through a certain control method. The pressure control method of the pressurized distillation column is related to the state of the distillate (liquid phase or gas phase) and the content of non-condensable substances in the distillate; when the gas phase is completely recovered, the column pressure is directly controlled by the extraction volume; liquid phase extraction When the distillate contains no or a small amount of non-condensable substances. Use condenser cooling liquid volume or thermal bypass method to control column pressure; when gas-liquid two-phase extraction, or when distillate contains sufficient proportion of non-condensable substances,
The pressurized continuous rectification device is mainly composed of a column kettle reboiler, a rectification column, a column top condenser, a reflux ratio distributor/reflux tank, column internals, a column top collection tank, a column kettle collection tank, valves and pipe fittings, a pump , control system and other main components. All equipment materials are made of 316L stainless steel. The structural design of the tower kettle reboiler is mainly selected and designed according to the processing capacity and process requirements. The heating method mainly adopts heat conduction oil/steam, the heat exchanger generally adopts external tube heat exchanger or built-in coil type, and the cooling at the top of the tower mainly adopts circulating refrigerant for heat exchange.
The pressurized continuous distillation unit is equipped with a variety of specifications and models, which can be selected according to the refining needs of different products. The connection parts of the continuous distillation equipment are all flanged, which is very convenient for installation and replacement, and the sealing performance is more reliable. Handling capacity requires selection of ferrule or flange form.
The control system of the device adopts PLC integrated control. The automatic control system can view the stored historical process data through the viewing process interface, and can access various process parameter curves to achieve precise control of pressure, temperature, flow and system stability. The key protection system ensures the safety of equipment and operators through some safety interlock designs.
The design goal is to create a high-quality, high-level test device skid-mounted platform for customers. The overall level of the equipment requires a high degree of automation, good data accuracy and repeatability, convenient operation, safety and reliability, and long-term stable operation.

technical parameter:
Continuous design according to customer requirements
Equipment material: stainless steel 316L, titanium alloy, Hastelloy, etc.
Tower diameter (pilot scale): DN32, DN40, DN50, DN80, DN100, DN150 and other specific specifications are subject to process calculation results;
Tower height: according to physical properties and separation requirements, design and non-standard customization according to the theoretical plate number or small test results calculated by ASPEN;
Packing type: φ3mm/4mm/5mmθ ring wire mesh packing, glass spring packing, tetrafluoro Pall ring, structured packing, etc.
Tower kettle design temperature: normal temperature ~ 200 ℃
Design pressure: 0 ~ 10bar (design according to customer requirements).
Oil return method: liquid level difference oil return/forced oil return, the liquid level difference oil return is controlled by the oil return ratio distributor (ASK patented product), and the oil return ratio adjustment range is 1:99/99:1; it can also be returned to the oil tank +Pump control realizes reflux ratio adjustment.
Control system: PLC integrated control to realize temperature, pressure, reflux ratio, flow rate, liquid level, stirring speed control and real-time data acquisition.
Optional:
Vacuum system, heating cycle unit, refrigeration cycle unit, high and low temperature integrated machine: domestic/imported for customers to choose.
The above parameters are for reference only, and the specific technical requirements are customized according to customer needs.


Interesting
lnquiry


Inform usage scenarios and technical requirements
Recommended solution


Confirm the details, modify the plan

Customer confirm

Finished product testing, lssue running video and test report

Customer confirm
Production


Pay proofing fee
Recommended solution


Make Sample PI

Packing and shipping
Customer receipt


Guided installation and operation
Satisfied to Sign


Confirm bulk order
Products Can Be Custmized
The volume of the reactor has a wide selection range and can be customized according to customer needs;
The material of the equipment can be customized according to customer requirements, and can provide 304, 316, 316L, titanium alloy, Hastelloy, fluorine lining and other materials for selection.
Aishengke (Jiangsu) Chemical Technology Co., Ltd. was established in 2015. It is an engineering company specializing in providing small-scale research and development, pilot-scale scale-up, electronic-grade materials and fine chemicals industrialization equipment for reaction and separation operations. The company's address is located at No. 109, Liuyanghe Road, Xinbei District, Changzhou, Jiangsu Province. It has an office building of 1500 square meters, a R&D and analysis laboratory of 500 square meters, and an equipment processing and manufacturing plant of 4500 square meters.The company has a senior design team and a processing and manufacturing team, including process development, equipment design, 3D modeling and other designers, glass and stainless steel equipment processing and manufacturing groups, to ensure the high level of process technology development, simulation calculation, mechanical design and manufacturing process.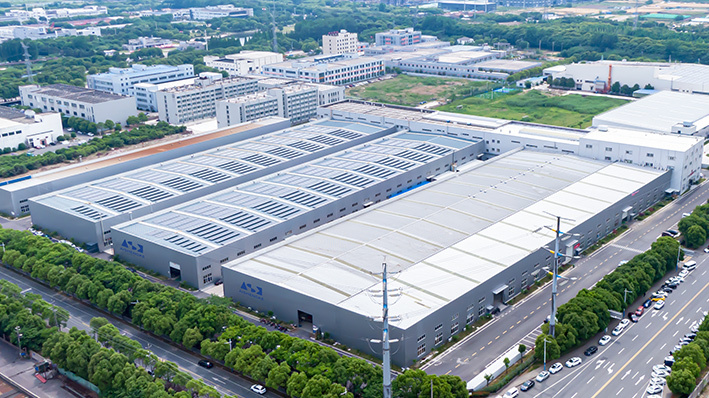 QUALITY
Quality frst is our basic philosophy.
TRANSPORT
Keep strong transportation capacity and excellent price.

WARRANTY
Warranty, parts and labor services.

PROJECT TEAM
A complete project team to provide customers with one-stop service.







Replace damaged parts

One year warranty lifetime maintenance

Online technical support
Process
Shot the acceptance video

Submit video within 7 days with broken or missing parts

Reissue parts by express
undefined
Global recruitment of distributors
If you recognize the brand, technology, products and market prospects of Aishengke, we look forward to establishing a strategic partnership with you for win-win cooperation and development. Looking forward to your joining!