Application of Molecular Distillation in Monoglyceride Production
Product Description
Molecular distillation technology is widely used in the food industry, mainly for the separation of mixed oils. High-purity products with w (monoglycerides) > 90% can be obtained. The monoglyceride molecules are evaporated from the surface of the distillate and cooled immediately to achieve separation.
Share
Molecular Distilled Monoglyceride Product Introduction:
Glyceryl monostearate (GMS), abbreviated as monoglyceride, is produced from natural vegetable oils and fats. The active ingredient is purified by molecular distillation technology to more than 90%, also known as molecular distillation monoglyceride. It is the most widely used food Additives, safe to use in the production and processing of food, medicine, plastics, etc., account for more than half of the emulsifier consumption in the market.
In molecularly distilled monoglycerides, the content of glyceryl monostearate with emulsification is higher, and the impurities that reduce efficiency are removed, so the emulsification ability is 3-4 times higher than that of crude esters, and adding 0.05~2% can generally achieve Food and other product processing needs, with the characteristics of white color, odorless, stable performance.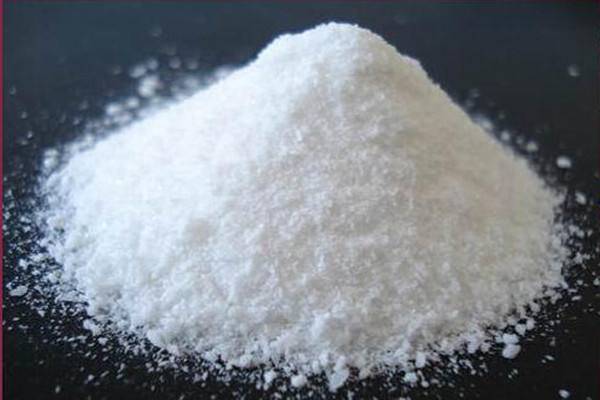 Application fields:
As people's requirements for green, environmental protection, hygiene and safety are getting higher and higher, molecularly distilled monoglyceride, which comes from natural raw materials, is a safe, effective and stable food additive that is more and more widely used in people's livesMore field. for example:
1. Food field: cake oil, cream, coffee mate, cold food, liquid and solid beverages, dairy products, toffee, caramel, fruit sugar, chocolate, bread, biscuits, peanuts/walnuts/beans/sesame/coconut butter (milk), Sausage, ham sausage, rice noodle products, noodles, starch, spicy food, etc.
2. Cosmetics field: used as emulsifier and thickener in formulas such as emollient cream, cream, hair cream, shampoo, etc.
3. Pharmaceutical field: ointment, nutrient solution, etc.
4. The field of plastic additives: EPE packaging, food packaging film, fruit netting, PVC stabilizer, sanitary materials, etc.
5. Agricultural field: In the production of agricultural greenhouse film, monoglyceride is the main raw material of dripping agent. Monoglyceride can be used as plasticizer of nitrocellulose, modifier of alkyd resin, latex dispersion and compounding agent of synthetic paraffin wax.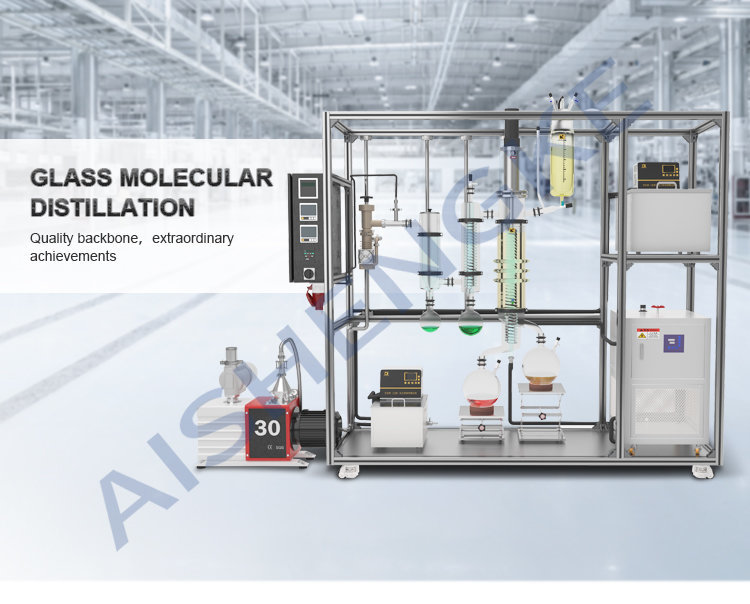 Ai Shengke Company specializes in providing solutions for the production of monoglyceride products.
The production of ethanol monoglyceride:
Molecular distillation technology is widely used in the food industry, mainly for the separation of mixed oils. High-purity products with w (monoglycerides) > 90% can be obtained. The monoglyceride molecules are evaporated from the surface of the distillate and cooled immediately to achieve separation.
Unreacted glycerol and monoglyceride can be separated sequentially by molecular distillation.
Monoglycerides are monoglycerides, which are important food emulsifiers. The amount of monoglycerides currently accounts for two-thirds of the amount of food emulsifiers. In commodities, it can emulsify, shorten, fluffy, keep fresh, etc., and can be used as a special food additive for biscuits, bread, cakes, candies, etc.
Monoglycerides can be produced by esterification reaction of fatty acid and glycerol and alcoholysis reaction of oil and glycerin. The raw materials are various oils, fatty acids and glycerol. Monoglycerides synthesized by esterification reaction or alcoholysis reaction usually contain a certain amount of diglycerides and triglycerides, usually w (monoglycerides) = 40% to 50%, and molecular distillation technology can be used to obtain w ( monoglyceride)>90% high-purity product.
This method is currently the most commonly used and most effective method in the production of high-purity monoglycerides in industry, and the obtained monoglycerides meet the requirements of food grade. Molecularly distilled monoglyceride products win by quality and gradually replace ordinary monoglycerides with low purity and deep color. The market prospect is optimistic, and the development of molecularly distilled monoglycerides can bring huge profits to enterprises.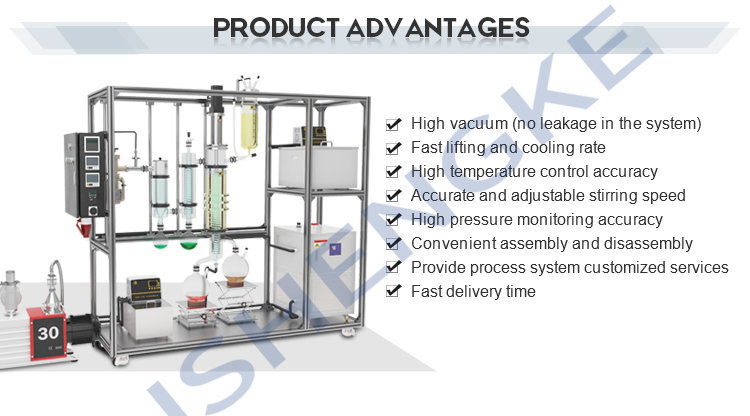 Interesting
lnquiry


Inform usage scenarios and technical requirements
Recommended solution


Confirm the details, modify the plan

Customer confirm

Finished product testing, lssue running video and test report

Customer confirm
Production


Pay proofing fee
Recommended solution


Make Sample PI

Packing and shipping
Customer receipt


Guided installation and operation
Satisfied to Sign


Confirm bulk order
Products Can Be Custmized
The volume of the reactor has a wide selection range and can be customized according to customer needs;
The material of the equipment can be customized according to customer requirements, and can provide 304, 316, 316L, titanium alloy, Hastelloy, fluorine lining and other materials for selection.
Aishengke (Jiangsu) Chemical Technology Co., Ltd. was established in 2015. It is an engineering company specializing in providing small-scale research and development, pilot-scale scale-up, electronic-grade materials and fine chemicals industrialization equipment for reaction and separation operations. The company's address is located at No. 109, Liuyanghe Road, Xinbei District, Changzhou, Jiangsu Province. It has an office building of 1500 square meters, a R&D and analysis laboratory of 500 square meters, and an equipment processing and manufacturing plant of 4500 square meters.The company has a senior design team and a processing and manufacturing team, including process development, equipment design, 3D modeling and other designers, glass and stainless steel equipment processing and manufacturing groups, to ensure the high level of process technology development, simulation calculation, mechanical design and manufacturing process.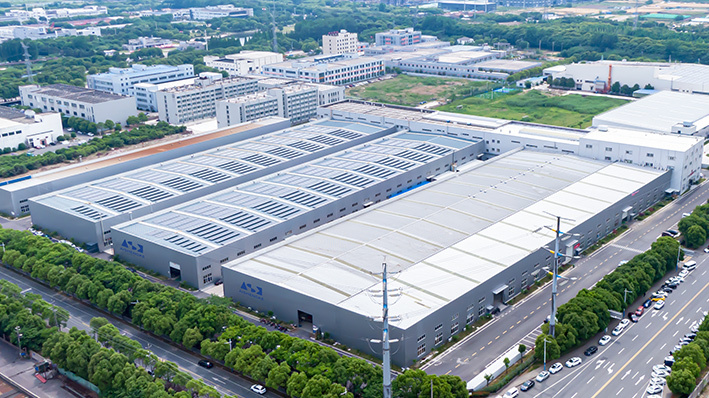 QUALITY
Quality frst is our basic philosophy.
TRANSPORT
Keep strong transportation capacity and excellent price.

WARRANTY
Warranty, parts and labor services.

PROJECT TEAM
A complete project team to provide customers with one-stop service.







Replace damaged parts

One year warranty lifetime maintenance

Online technical support
Process
Shot the acceptance video

Submit video within 7 days with broken or missing parts

Reissue parts by express
undefined
Global recruitment of distributors
If you recognize the brand, technology, products and market prospects of Aishengke, we look forward to establishing a strategic partnership with you for win-win cooperation and development. Looking forward to your joining!