Throughput 0.1~3kg/h Glass Short Path Molecular Distillation Unit For Essential Oils
Product Description
Essential oils are concentrated hydrophobic liquids containing volatile (easily evaporated at room temperature) compounds from plants. Essential oils are also known as volatile oils, ether oils, ether oils, or simply the vegetable oils from which they are extracted.
Share
Laboratory Pilot Scale Short Path Distillation Unit
Essential Oil Distillation
Essential oils are concentrated hydrophobic liquids containing volatile (easily evaporated at room temperature) compounds from plants. Essential oils are also known as volatile oils, ether oils, ether oils, or simply the vegetable oils from which they are extracted.
Essential oils are usually extracted by distillation, usually using steam. We offer two modes of producing essential oils, viz. Steam distillation units and vacuum distillation units.
Steam distillation as a whole is a separation process that consists of distilled water and other volatile and non-volatile components. The water is heated separately in a spherical vessel, the steam produced by the boiling water enters the reactor, reacts with a large number of trees and plants, and further brings the steam of the volatiles to the condenser, where it is cooled and returned to a liquid or solid state; non-volatile Residues remain in the reactor.
FEATURES
1. The distillation temperature is low, and molecular distillation is operated at temperatures far below the boiling point. As long as there is a temperature difference, separation can be achieved. This is the essential difference between molecular distillation and conventional distillation.
2. The vacuum of distillation is high, and the internal vacuum of the molecular distillation device can be obtained. Usually molecular distillation operates at a very low pressure, so the material is not easily oxidized.
3. Distilled liquid film thin, high heat transfer efficiency.
4. The heating time of the material is short, and the distance between the heated liquid surface and the cooled condensation surface is less than the average free path of the light molecule, so the light molecules escaping from the liquid surface reach the condensation surface almost without collision. Therefore, the heating time of the distillation material is short, and the stay time at the distillation temperature is generally between seconds and tens of seconds,
which reduces the chance of thermal decomposition of the material.
5. More separation, molecular distillation can separate conventional materials that are not easily separated.
6. There is no boiling bubbling phenomenon. Molecular distillation is free evaporation on the surface of the liquid layer. lt is carried out at low pressure and there is no dissolved air in the liquid. Therefore, the entire liquid can not be boiled during distillation and there is no bubbling phenomenon.
7. Non-toxic, harmless, no pollution, no residue, can be pure and safe products, and the operation process is simple, less equipment. Molecular distillation can separate materials that are not easily separated by conventional distillation.
8. Molecular distillation equipment cost good, and the molecular distillation device must ensure that the system pressure reaches a high degree of vacuum. The requirements for material sealing are high, and the distance between the evaporating surface and the condensing surface must be moderate. The equipment is difficult to process and the cost is high.
9. The energy consumption of the product is small, because the total thermal loss of molecular distillation is less, and because of the unique structure of the molecular distillation device, the internal pressure is extremely low, and the internal resistance is much smaller than that of conventional distillation so it can greatly save energy consumption.
Advantage:
From the above characteristics of molecular distillation technology, it can be seen that it has the following obvious advantages over conventional distillation technology in practical industrial applications:
1. Molecular distillation provides the best separation method for the separation of high boiling point, thermal sensitivity and oxidizing materials. Because molecular distillation operates at temperatures far below the boiling point of the material, and the material stays for a short time;
2. Molecular distillation can be extremely effective in removing substances in liquids such as organic solvents, odors, etc., which is a very effective method for the decolorization of liquids after solvent extraction;
3. Molecular distillation may selectively evaporate the product of the purpose, remove other impurities, and separate more than two substances at the same time through multistage separation;
4. The fractionation process of molecular distillation is a physical process, which can well protect the separated material from pollution and infringement.

Product Description
Molecular Distillation is a special liquid-liquid separation technology, which is different from traditional distillation on the difference boiling point. This is a kind of distillation in high vacuum environment, for the difference of material molecular movement free path, was carried out in the heat sensitive material or high boiling point material distillation and purification process. Short Path Distillation is mainly used in chemical, pharmaceutical, petrochemical, spices, plastics, oil and other fields.

Technical Specification Sheet
Model

AG-FMD60-5

AG- SFE70-10

AG- SFE125-15

AG- SFE150-25

AG- SFE180-30

Evaporator inner diameter

60

80

100

150

180

Evaporator area

0.05

0.1

0.15

0.25

0.3

Throughput (depending on product)

0.1~2kg/h

0.1~3kg/h

0.3~5kg/h

0.5~8kg/h

0.6~10kg/h

Design temperature

50~300°C (maximum design temperature), it is recommended to operate at ≤250°C.

Vacuum

The vacuum system can be equipped with one-stage or two-stage vacuum system, and the minimum vacuum degree can reach 0.1Pa


Interesting
lnquiry


Inform usage scenarios and technical requirements
Recommended solution


Confirm the details, modify the plan

Customer confirm

Finished product testing, lssue running video and test report

Customer confirm
Production


Pay proofing fee
Recommended solution


Make Sample PI

Packing and shipping
Customer receipt


Guided installation and operation
Satisfied to Sign


Confirm bulk order
Products Can Be Custmized
The volume of the reactor has a wide selection range and can be customized according to customer needs;
The material of the equipment can be customized according to customer requirements, and can provide 304, 316, 316L, titanium alloy, Hastelloy, fluorine lining and other materials for selection.
Aishengke (Jiangsu) Chemical Technology Co., Ltd. was established in 2015. It is an engineering company specializing in providing small-scale research and development, pilot-scale scale-up, electronic-grade materials and fine chemicals industrialization equipment for reaction and separation operations. The company's address is located at No. 109, Liuyanghe Road, Xinbei District, Changzhou, Jiangsu Province. It has an office building of 1500 square meters, a R&D and analysis laboratory of 500 square meters, and an equipment processing and manufacturing plant of 4500 square meters.The company has a senior design team and a processing and manufacturing team, including process development, equipment design, 3D modeling and other designers, glass and stainless steel equipment processing and manufacturing groups, to ensure the high level of process technology development, simulation calculation, mechanical design and manufacturing process.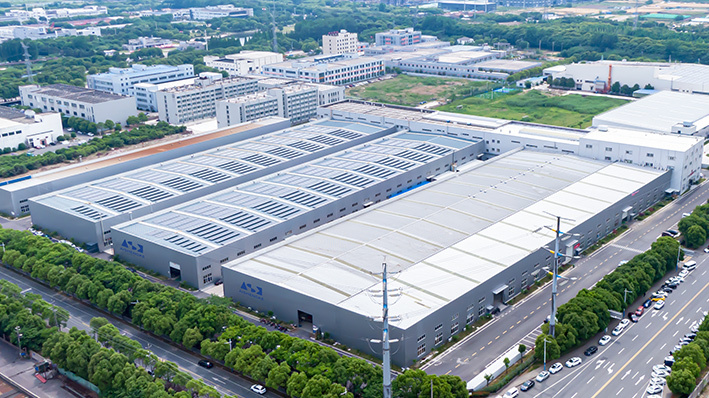 QUALITY
Quality frst is our basic philosophy.
TRANSPORT
Keep strong transportation capacity and excellent price.

WARRANTY
Warranty, parts and labor services.

PROJECT TEAM
A complete project team to provide customers with one-stop service.







Replace damaged parts

One year warranty lifetime maintenance

Online technical support
Process
Shot the acceptance video

Submit video within 7 days with broken or missing parts

Reissue parts by express
undefined
Global recruitment of distributors
If you recognize the brand, technology, products and market prospects of Aishengke, we look forward to establishing a strategic partnership with you for win-win cooperation and development. Looking forward to your joining!