Essential Oil Distillation Unit For Laboratory
Product Description
Molecular Distillation/Short Path Distillation is a comparatively new separation technology. It can separate liquid-liquid mixture under temperature that is far lower than boiling point by the difference of mean free path of molecules under high vacuum condition. Such separation is difficult or unable to achieve on normal distillation equipments. Molecular Distillation is especially suitable to separate substances of high boiling point, heat sensitive and easy oxidized.
Share
实验室用精油蒸馏装置
分子蒸馏/短程蒸馏简介

实验室短程蒸馏套件是一种蒸馏技术,涉及馏出物移动很短的距离,通常只有几厘米,并且通常在减压下进行。一个典型的例子是蒸馏,其中馏出物从一个玻璃球流向另一个玻璃球,不需要冷凝器分隔两个腔室。该技术通常用于在高温下不稳定的化合物或纯化少量化合物。优点是加热温度可以比标准压力下液体的沸点低得多(在减压下),并且馏出物在冷凝前只需移动很短的距离。较短的路径可确保在设备侧面损失的化合物很少。
分子蒸馏/短程蒸馏
主要应用领域:食品、医药、精细化工、电子材料、聚合物(多元醇、脂肪酸、多酚类化合物、聚氨酯、环氧树脂、乳酸酯、单硬脂酸甘油酯、香精香料、燃料油、石蜡油)等行业的分离工艺、精油提取等
特点:
20L加热套: 磁力搅拌加热套 20L, 1800W, 380 ℃,110V/60HZ
烧瓶尺寸:20L, 80mm Flange Main, 24/40 Side
蒸馏头接头尺寸:80mm Flange Bottom, 34/45 Top, 34/45 Side
冷凝器接头尺寸:34/45 入口,34/45 出口
隔离适配器接头尺寸:34/45 入口,34/45 出口,29/40 底部排放
接收瓶:5000ml * 1, 29/40
冷阱接头尺寸:34/ 45 入口,34/45 出口,2 升圆底烧瓶,带 35 球形接头
夹具:十字夹*5,三指夹*2
批次时间:4-10 小时
最佳容量:7000 - 12000 毫升
特征:

短程蒸馏主要用于浓缩、结晶、干燥、分离、溶剂回收、工业等。
它在真空条件下,通过不断加热,瓶体匀速旋转,在筒壁上形成大面积薄膜,效率高。
通过高效的玻璃冷凝器降温,循环收集和溶解蒸汽,提高蒸发效率。适合高温分解变质。
保修单
本店商品享受 1 年保修。

(不包括玻璃器皿组件。)

买家可以将物品寄回进行维修,或者我们可以将更换部件寄给买家。服务是免费的,而买家只需要支付运费。
联系我们
请随时通过 WhatsApp 消息系统与我们联系,我们将在 12 小时内尽快回复。


Interesting
lnquiry


Inform usage scenarios and technical requirements
Recommended solution


Confirm the details, modify the plan

Customer confirm

Finished product testing, lssue running video and test report

Customer confirm
Production


Pay proofing fee
Recommended solution


Make Sample PI

Packing and shipping
Customer receipt


Guided installation and operation
Satisfied to Sign


Confirm bulk order
Products Can Be Custmized
The volume of the reactor has a wide selection range and can be customized according to customer needs;
The material of the equipment can be customized according to customer requirements, and can provide 304, 316, 316L, titanium alloy, Hastelloy, fluorine lining and other materials for selection.
Aishengke (Jiangsu) Chemical Technology Co., Ltd. was established in 2015. It is an engineering company specializing in providing small-scale research and development, pilot-scale scale-up, electronic-grade materials and fine chemicals industrialization equipment for reaction and separation operations. The company's address is located at No. 109, Liuyanghe Road, Xinbei District, Changzhou, Jiangsu Province. It has an office building of 1500 square meters, a R&D and analysis laboratory of 500 square meters, and an equipment processing and manufacturing plant of 4500 square meters.The company has a senior design team and a processing and manufacturing team, including process development, equipment design, 3D modeling and other designers, glass and stainless steel equipment processing and manufacturing groups, to ensure the high level of process technology development, simulation calculation, mechanical design and manufacturing process.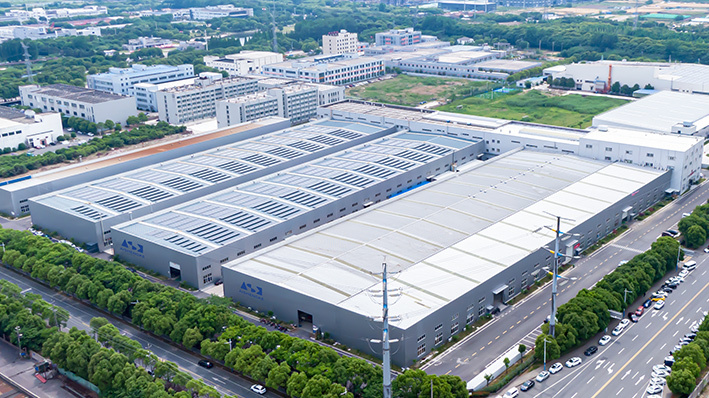 QUALITY
Quality frst is our basic philosophy.
TRANSPORT
Keep strong transportation capacity and excellent price.

WARRANTY
Warranty, parts and labor services.

PROJECT TEAM
A complete project team to provide customers with one-stop service.







Replace damaged parts

One year warranty lifetime maintenance

Online technical support
Process
Shot the acceptance video

Submit video within 7 days with broken or missing parts

Reissue parts by express
undefined
Global recruitment of distributors
If you recognize the brand, technology, products and market prospects of Aishengke, we look forward to establishing a strategic partnership with you for win-win cooperation and development. Looking forward to your joining!