Stainless Steel Vacuum Industrial Continuous Short Path Distillation Equipment
Product Description
Molecular distillation is considered the safest and most efficient separation method. It can be used to purify molecules with poor thermal stability and related compounds with low volatility and high boiling point. In a high vacuum environment, molecular distillation is characterized by low distillation temperature, short heating time and high separation efficiency. Molecular distillation has been widely used in petrochemical, essential oil purification, cosmetics and perfume purification and other fields.
Share
Stainless Steel Continuous Industrial Vacuum Short Path Distillation Equipment
With the development of science, there are more and more types of fine chemicals, more and more product classifications, and higher and higher requirements for product purity. Molecular distillation technology plays a very important role. Industrial practice has proved that in addition to replacing traditional distillation technology in some products, molecular distillation can also solve a series of purification problems that traditional distillation cannot solve.
Some fine chemical fields and products that molecular distillation technology can be applied to: Pharmaceuticals: amino acid esters, glucose derivatives, solanesol, mycotoxins, synthetic and natural vitamins (vitamin A, vitamin E, beta-carotene), etc.; pesticides: Permethrin, butanol, omethoate, etc.; coatings: isocyanate prepolymer, dimer acid; food additives and feed additives: fatty acids and their derivatives, refined fish oil, rice bran oil, stearic acid monoglyceride, lactic acid, Propylene glycol ester, conjugated linoleic acid, alpha-linolenic acid, vegetable wax, various flavors and fragrances, etc. ; Cosmetics: various oils, lanolinic acid, lanolin, natural plant extracts, protein hydrolyzates, preservatives Plastic additives: epoxy resins, phenolic resins, isocyanates, plasticizers, acrylates, polyethers, cyclic Oxane furnace, etc.; Surfactant: alkyl polyglycosides, erucic acid amide, oleic acid amide, etc.; Mineral oils: synthetic lubricating oil and lubricating oil, paraffin oil, tar, asphalt, waste lubricating oil recycling, etc.
We have a wealth of experience to meet your needs!
For example, the production of high-purity dimer acid: the key to the production of high-purity dimer acid lies in the post-purification process. At present, many factories use vacuum distillation to purify dimer acid, which has disadvantages such as high distillation temperature, long heating time and low separation efficiency. 75%.
Application in the field of polyurethane:

Polyurethane has a wide range of uses. In recent years, polyurethane coatings have been widely used as high-grade coatings, but such coatings contain toxic solvents, especially isocyanate monomers, which are extremely toxic. The isocyanate used in polyurethane coatings in my country is usually toluene diisocyanate (TDI). Crude isocyanate polymer contains 5-10% monomer. The traditional treatment method is to use simple vacuum distillation, and the monomer content in the product can only reach 2~3%. If molecular distillation is used, the monomer content can be reduced to below 0.5%.
Customers who need customization can send detailed drawing parameters!
Technical Parameters:
Design according to the customer's processing capacity and separation requirements;
1. Equipment material: stainless steel 316L, titanium alloy, Hastelloy, etc.;
2. Specifications: DN80, DN100, DN125, DN150, DN200, DN300, etc. The specific specifications shall be calculated according to the customer's processing capacity requirements;
3. Design temperature: normal temperature to 300°C;
4. Design pressure: -1bar~+3bar;
5. Feed rate: 5~50kg/h (can be designed and enlarged according to customer requirements)
6. The control system of this device adopts PLC integrated control. The automatic control system can realize the precise control of pressure, temperature and flow and the stability of the system by viewing the process interface, browsing and viewing the stored historical process data, and accessing the curves of various process parameters. The multi-level key protection system ensures the safety of the device and operators through some safety interlocking designs.
7. The design goal is to establish a high-quality and high-level pilot test/industrial production skid-mounted platform for customers. The overall level of the device requires a high degree of automation, good data accuracy and repeatability, easy operation, safety and reliability, and long-term stable operation.


Optional:

Vacuum system, heating cycle unit, high and low temperature cycle unit, ice machine, inlet/outlet pump: domestic or imported for customers to choose.
The above parameters are for reference only, and the specific technical requirements are customized according to customer needs.
If you need professional molecular distillation answers, you can contact the experts immediately!
Product features and advantages:
1. The system adopts continuous feeding and discharging, the flow is precise and controllable,and continuous production can be realized.

2. The vacuum system is imported from Europe and America, the combination of double-stage separator
pump and diffusion pump, the vacuum degree can reach up to 0.1Pa.

3. The equipment is designed and manufactured in strict accordance with the highest requirements,the internal surface mirror polishing of the equipment up to 0.25 μm.

4. The device adopts pry block design, which makes disassembly and assembly more convenient.
Application field


We will help our clients solve every research question, most commonly found in the petrochemical, fine chemical, biopharmaceutical, energy and environmental industries.
| | | |
| --- | --- | --- |
| chemical engineering | scientific research | medical science |
| semiconductor | drug | new energy |


Interesting
lnquiry


Inform usage scenarios and technical requirements
Recommended solution


Confirm the details, modify the plan

Customer confirm

Finished product testing, lssue running video and test report

Customer confirm
Production


Pay proofing fee
Recommended solution


Make Sample PI

Packing and shipping
Customer receipt


Guided installation and operation
Satisfied to Sign


Confirm bulk order
Products Can Be Custmized
The volume of the reactor has a wide selection range and can be customized according to customer needs;
The material of the equipment can be customized according to customer requirements, and can provide 304, 316, 316L, titanium alloy, Hastelloy, fluorine lining and other materials for selection.
Aishengke (Jiangsu) Chemical Technology Co., Ltd. was established in 2015. It is an engineering company specializing in providing small-scale research and development, pilot-scale scale-up, electronic-grade materials and fine chemicals industrialization equipment for reaction and separation operations. The company's address is located at No. 109, Liuyanghe Road, Xinbei District, Changzhou, Jiangsu Province. It has an office building of 1500 square meters, a R&D and analysis laboratory of 500 square meters, and an equipment processing and manufacturing plant of 4500 square meters.The company has a senior design team and a processing and manufacturing team, including process development, equipment design, 3D modeling and other designers, glass and stainless steel equipment processing and manufacturing groups, to ensure the high level of process technology development, simulation calculation, mechanical design and manufacturing process.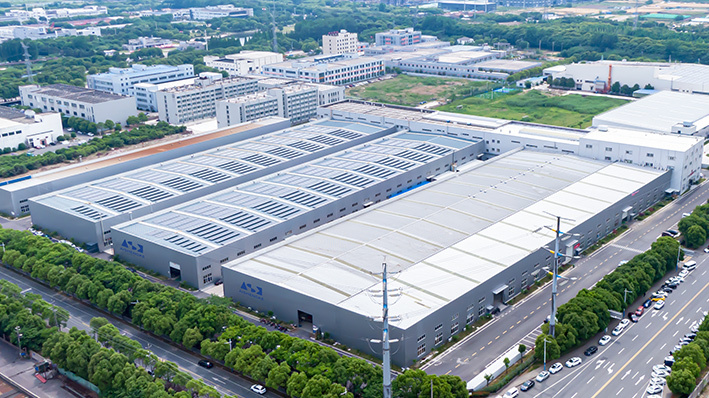 QUALITY
Quality frst is our basic philosophy.
TRANSPORT
Keep strong transportation capacity and excellent price.

WARRANTY
Warranty, parts and labor services.

PROJECT TEAM
A complete project team to provide customers with one-stop service.







Replace damaged parts

One year warranty lifetime maintenance

Online technical support
Process
Shot the acceptance video

Submit video within 7 days with broken or missing parts

Reissue parts by express
undefined
Global recruitment of distributors
If you recognize the brand, technology, products and market prospects of Aishengke, we look forward to establishing a strategic partnership with you for win-win cooperation and development. Looking forward to your joining!