Commercial Distilling Equipment For Vegetable Oil Extraction
Product Description
Molecular distillation is considered the safest and most efficient separation method. It can be used to purify molecules with poor thermal stability and related compounds with low volatility and high boiling point. In a high vacuum environment, molecular distillation is characterized by low distillation temperature, short heating time and high separation efficiency. Molecular distillation has been widely used in petrochemical, essential oil purification, cosmetics and perfume purification and other fields.
Share
Molecular distillation is a special liquid-liquid separation equipment. Different from the traditional separation principle that relies on boiling point difference, molecular distillation relies on the difference in the mean free path of molecular motion of different substances to achieve separation. The liquid mixture flows along the inner wall of the main evaporator and is heated, and the light and heavy molecules escape from the liquid surface and enter the gas phase. Due to the different free paths of the light and heavy molecules, the light molecules reach the condenser and are discharged, while the heavy molecules cannot reach the condenser. The liquid is discharged, so as to achieve the purpose of material separation.
Conventional extraction of essential oils from the following plants

【Floral fragrances】: Rose, chamomile, orange blossom, osmanthus, laurel, jasmine, ylang-ylang, clary sage, peony, honeysuckle, lavender, geranium, yarrow, marigold, violet.
【Leaves】: tea tree, eucalyptus, mint, cypress, basil, spearmint, juniper, pine needles, Radix japonica.
【Roots】: ginseng, garlic, Qi Ai, ginger, fragrant root
[Grass]: Lost incense, lemon balm, tarragon, mustard greens, houttuynia cordata, dragon mugwort, verbena, sweet pine, Tibetan fennel, fawn hoof, evening primrose, lemongrass, thatch, vetiver, rock Orchid, Valerian.
[Wooden]: Sandalwood, Agarwood, Camphor, Sassafras, Cedar, Birch, Melaleuca, Rosewood, Holly, Cedar.
【Resins】: Frankincense tree, fir tree, amygdalus tree, myrrh.
【Bark】: Cinnamon
【Citrus】: Red mandarin, bergamot, sweet orange, grapefruit, lemon, lime, lime.
【Seeds】: cloves, carrots, peppers, almonds, pomegranates, fennel, cardamom, pepper.
The design of the unit is exquisite, the appearance is beautiful and generous, and the inside and outside of the equipment are precisely polished, which meets the requirements of GMP.
◆The equipment is mainly composed of extraction tank, defoamer, condenser, cooler, oil-water separator, filter, single-effect external circulation evaporator, return pump and so on.
◆The equipment is compact in structure and easy to operate. The extraction tank can be equipped with a stirring device as required.

The entire production process is carried out under the conditions of Mi Village, and the extraction and concentration operation is completed at one time, with less solvent consumption and short extraction time.
Wide temperature control range, can be extracted at atmospheric pressure/concentrated at atmospheric pressure, extracted at atmospheric pressure/concentrated under reduced pressure,
Customers who need customization can send detailed drawing parameters!
If You Need Answers About The Molecular Distillation Profession, You Can Contact The Question Professional Immediately!
Application Area
We will help customers to solve out problem in each research, most commonly in petrochemical industry, fine chemical industry, biopharmaceuticals, energy and environmental protection industry.
| | | |
| --- | --- | --- |
| Chemical Engineering | Scientific Research | Medical Science |
| Semiconductor | Pharmaceuticals | New Energy |


Interesting
lnquiry


Inform usage scenarios and technical requirements
Recommended solution


Confirm the details, modify the plan

Customer confirm

Finished product testing, lssue running video and test report

Customer confirm
Production


Pay proofing fee
Recommended solution


Make Sample PI

Packing and shipping
Customer receipt


Guided installation and operation
Satisfied to Sign


Confirm bulk order
Products Can Be Custmized
The volume of the reactor has a wide selection range and can be customized according to customer needs;
The material of the equipment can be customized according to customer requirements, and can provide 304, 316, 316L, titanium alloy, Hastelloy, fluorine lining and other materials for selection.
Aishengke (Jiangsu) Chemical Technology Co., Ltd. was established in 2015. It is an engineering company specializing in providing small-scale research and development, pilot-scale scale-up, electronic-grade materials and fine chemicals industrialization equipment for reaction and separation operations. The company's address is located at No. 109, Liuyanghe Road, Xinbei District, Changzhou, Jiangsu Province. It has an office building of 1500 square meters, a R&D and analysis laboratory of 500 square meters, and an equipment processing and manufacturing plant of 4500 square meters.The company has a senior design team and a processing and manufacturing team, including process development, equipment design, 3D modeling and other designers, glass and stainless steel equipment processing and manufacturing groups, to ensure the high level of process technology development, simulation calculation, mechanical design and manufacturing process.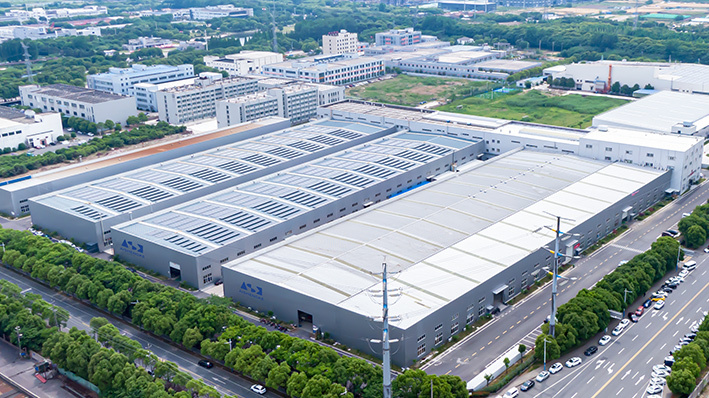 QUALITY
Quality frst is our basic philosophy.
TRANSPORT
Keep strong transportation capacity and excellent price.

WARRANTY
Warranty, parts and labor services.

PROJECT TEAM
A complete project team to provide customers with one-stop service.







Replace damaged parts

One year warranty lifetime maintenance

Online technical support
Process
Shot the acceptance video

Submit video within 7 days with broken or missing parts

Reissue parts by express
undefined
Global recruitment of distributors
If you recognize the brand, technology, products and market prospects of Aishengke, we look forward to establishing a strategic partnership with you for win-win cooperation and development. Looking forward to your joining!