Chemistry Lab Cannabis Short Path Distillation Equipment For Sale
Product Description
Short path distillation is a distillation technique in which the distillate travels a short distance. It separates mixtures based on their differences in volatility in boiling liquid mixtures under reduced pressure.
Share
Short path distillation is a distillation technique in which the distillate travels a short distance. It separates mixtures based on their differences in volatility in boiling liquid mixtures under reduced pressure. As the sample mixture is heated, its vapors rise a short distance into the vertical condenser, where they are cooled by water. Using a vacuum ensures that atmospheric pressure within the system is removed, making it easier to distill denser molecules in less time.
Cannabidiol, or CBD, is the lesser-known child of the cannabis plant. Its better-known sibling, tetrahydrocannabinol, or THC, is the active ingredient in the pot and can catapult the user's "high." The plant originated in Central Asia and is believed to have been first used medicinally - or in rituals - around 750 BC, although other estimates are also available.
Cannabidiol and THC are just two of the plant's more than 100 cannabinoids. THC is psychoactive, and CBD may or may not be, it's a matter of debate. THC increases anxiety; it is unclear what effect, if any, CBD has in reducing it. THC can cause addiction and cravings; CBD is being researched to help those who are recovering.
Features of short path distillation products:
●High quality heavy duty borosilicate 3.3 glass for durability
●Vacuum jacketed distillation adapter with 4 Vigreux stages.
●2L heating mantle with magnetic stirring function.
●Removable 3/8" (10mm) plastic hose barbs maximize safety during operation.
●Well-designed 3-way cow adapter holds up to 3 500mL flasks.
●Cold traps protect vacuum pumps from steam contamination and damage.
●Flexible choice of vacuum pump and heater/cooler.
Advantages of short path distillation:
The advantage is that the heating temperature (under reduced pressure) can be well below the boiling point of the liquid at standard pressure, and the distillate only has to travel a short distance before condensing. This technique is used for compounds that are unstable at high temperatures, as it allows the use of lower boiling temperatures. The short path ensures that there is virtually no compound loss on the side of the device.
Whether you are interested in short-path fractional distillation or short-path molecular distillation, it is important to use reliable short-path distillation equipment to ensure quality results. Short-path distillation of cannabis can be thrown away entirely when damaged parts or fragile products are thrown into the mix. Before starting short-path distillation of THC, make sure you are using a proven short-path distillation kit to ensure your project is completed in a timely and cost-effective manner.
If You Need Answers About The Molecular Distillation Profession, You Can
Contact The Question
Professional Immediately!



Interesting
lnquiry


Inform usage scenarios and technical requirements
Recommended solution


Confirm the details, modify the plan

Customer confirm

Finished product testing, lssue running video and test report

Customer confirm
Production


Pay proofing fee
Recommended solution


Make Sample PI

Packing and shipping
Customer receipt


Guided installation and operation
Satisfied to Sign


Confirm bulk order
Products Can Be Custmized
The volume of the reactor has a wide selection range and can be customized according to customer needs;
The material of the equipment can be customized according to customer requirements, and can provide 304, 316, 316L, titanium alloy, Hastelloy, fluorine lining and other materials for selection.
Aishengke (Jiangsu) Chemical Technology Co., Ltd. was established in 2015. It is an engineering company specializing in providing small-scale research and development, pilot-scale scale-up, electronic-grade materials and fine chemicals industrialization equipment for reaction and separation operations. The company's address is located at No. 109, Liuyanghe Road, Xinbei District, Changzhou, Jiangsu Province. It has an office building of 1500 square meters, a R&D and analysis laboratory of 500 square meters, and an equipment processing and manufacturing plant of 4500 square meters.The company has a senior design team and a processing and manufacturing team, including process development, equipment design, 3D modeling and other designers, glass and stainless steel equipment processing and manufacturing groups, to ensure the high level of process technology development, simulation calculation, mechanical design and manufacturing process.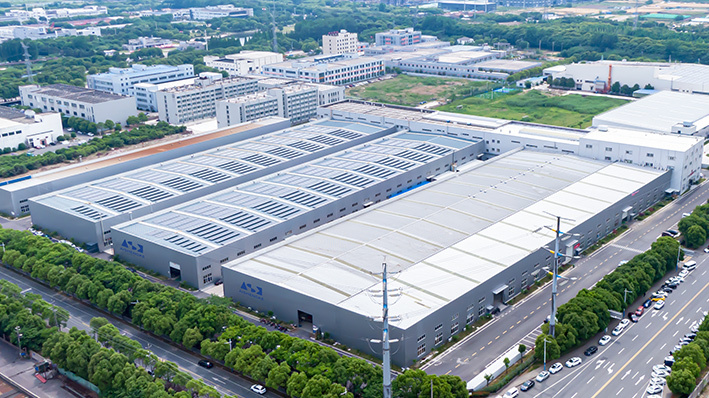 QUALITY
Quality frst is our basic philosophy.
TRANSPORT
Keep strong transportation capacity and excellent price.

WARRANTY
Warranty, parts and labor services.

PROJECT TEAM
A complete project team to provide customers with one-stop service.







Replace damaged parts

One year warranty lifetime maintenance

Online technical support
Process
Shot the acceptance video

Submit video within 7 days with broken or missing parts

Reissue parts by express
Global recruitment of distributors
If you recognize the brand, technology, products and market prospects of Aishengke, we look forward to establishing a strategic partnership with you for win-win cooperation and development. Looking forward to your joining!