Basic batch distillation unit
The simplest and most commonly used batch distillation configuration is the batch still, which includes stills and pot stills. A batch rectifier consists of a tank (or reboiler), a distillation column, a condenser, a device for separating a portion of the condensed vapor (distillate) as reflux, and one or more receivers.
A pot is filled with the liquid mixture and heated. Vapors flow upward in the distillation column and condense at the top. Typically, all condensate is initially returned to the column as reflux. This contact of vapor and liquid improves the separation significantly. Typically, this step is called initiation. The first condensate is the head, which contains unwanted components. The final condensate is camouflage, and while it adds flavor, it's also undesirable. In the middle is the heart, which forms the desired product.
Heads and false spirits may be thrown away, reflowed or added to the next batch of mash/juice depending on still practice. After a period of time, part of the overhead condensate is continuously withdrawn as distillate and accumulated in the receiver, and another part is recycled to the column as reflux.
Overhead distillation will vary over time due to the different vapor pressures of the distillates, as the distillate will contain high concentrations of relatively volatile components early in the batch distillation. As the supply of material is limited and lighter components are removed, the relative fraction of heavier components will increase as distillation proceeds.


Interesting
lnquiry


Inform usage scenarios and technical requirements
Recommended solution


Confirm the details, modify the plan

Customer confirm

Finished product testing, lssue running video and test report

Customer confirm
Production


Pay proofing fee
Recommended solution


Make Sample PI

Packing and shipping
Customer receipt


Guided installation and operation
Satisfied to Sign


Confirm bulk order
Products Can Be Custmized
The volume of the reactor has a wide selection range and can be customized according to customer needs;
The material of the equipment can be customized according to customer requirements, and can provide 304, 316, 316L, titanium alloy, Hastelloy, fluorine lining and other materials for selection.
Aishengke (Jiangsu) Chemical Technology Co., Ltd. was established in 2015. It is an engineering company specializing in providing small-scale research and development, pilot-scale scale-up, electronic-grade materials and fine chemicals industrialization equipment for reaction and separation operations. The company's address is located at No. 109, Liuyanghe Road, Xinbei District, Changzhou, Jiangsu Province. It has an office building of 1500 square meters, a R&D and analysis laboratory of 500 square meters, and an equipment processing and manufacturing plant of 4500 square meters.The company has a senior design team and a processing and manufacturing team, including process development, equipment design, 3D modeling and other designers, glass and stainless steel equipment processing and manufacturing groups, to ensure the high level of process technology development, simulation calculation, mechanical design and manufacturing process.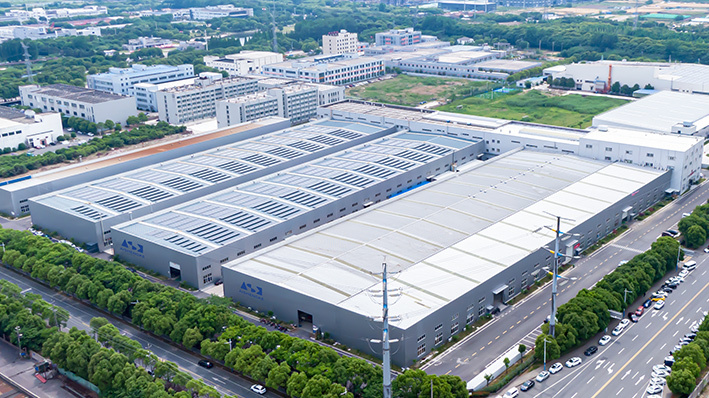 QUALITY
Quality frst is our basic philosophy.
TRANSPORT
Keep strong transportation capacity and excellent price.

WARRANTY
Warranty, parts and labor services.

PROJECT TEAM
A complete project team to provide customers with one-stop service.







Replace damaged parts

One year warranty lifetime maintenance

Online technical support
Process
Shot the acceptance video

Submit video within 7 days with broken or missing parts

Reissue parts by express
undefined
Global recruitment of distributors
If you recognize the brand, technology, products and market prospects of Aishengke, we look forward to establishing a strategic partnership with you for win-win cooperation and development. Looking forward to your joining!